Scale remover and horizontal filter
Anti-scale and filter
Horizontal installation
Its galvanic electrolysis process prevents the formation of scale and with its 4 filtration levels in a single high autonomy cartridge: 7500 litres, i.e. 375 20-litre bottles purify your everyday water for a long time.
Pack content
1 150,00 €

Nous ne vendons plus ce produit

Fit and forget"system Designed for a 25mm pipe The application of a strong electrostatic field to water is a major evolution in water treatment solutions. WRAS certification, advised and guaranteed by the National Energy Distributor in the United Kingdom: British Gas

247,35 €

291,00 €

3 In Stock

4 filtration levels in a single cartridge!High autonomy cartridge: 7500 litres from 2 to 3 years without replacement! Treat yourself to German quality! Tap water is often loaded with:chlorine aluminium salts pathogens drug residues pesticides unwanted particles (sand, rust, fibres...) heavy metals
A patented anti-limescale system
"This page will be updated soon"
It is a 3 in 1 appliance, its unique process allows to fight against limescale, it will descale and prevent corrosion of water pipes on the installation.
It is compact and easy to install
It doesn't need salt to work or other chemicals
It does not consume energy
It does not discharge polluted water into the environment
There is no electrical connection to be foreseen
It will prevent the proliferation of bacteria in the water system, it will also improve skin problems and also increase the life of your household appliances.
Its manufacturer's warranty and 10-year zinc anode included
How does it work?
Limescale is composed of calcium and magnesium (minerals essential for health) which it is imperative not to eliminate from drinking water (disadvantage of the classic salt softener)
When water enters the hydrodynamic reactor, a physical-chemical process will be created.
The combination of the zinc anode, Teflon® materials and cavitation chambers will create turbulence in the water flow and the limestone molecules will be transformed into soft, non-adherent macromolecules called aragonite

What is the role of the Zinc anode?
It will release zinc molecules (zinc ions) which will capture calcium and magnesium molecules.
It is these molecules that make up the layer of scale or limestone embedded in pipes, water heaters, washing machines, dishwashers resistors, etc....
The healing effect is ultra-effective and fast. It also maintains a protective layer against corrosion and will prevent the deterioration of appliances and pipes.
It is the zinc anode that will be consumed instead of the other elements. Its life span is at least 10 years and the manufacturer's warranty is also 10 years.
As with all anti-limescale or water softening systems, it is strongly advised to place a sediment filter at least upstream to prevent the passage of sand or other particles that could affect the efficiency of the process.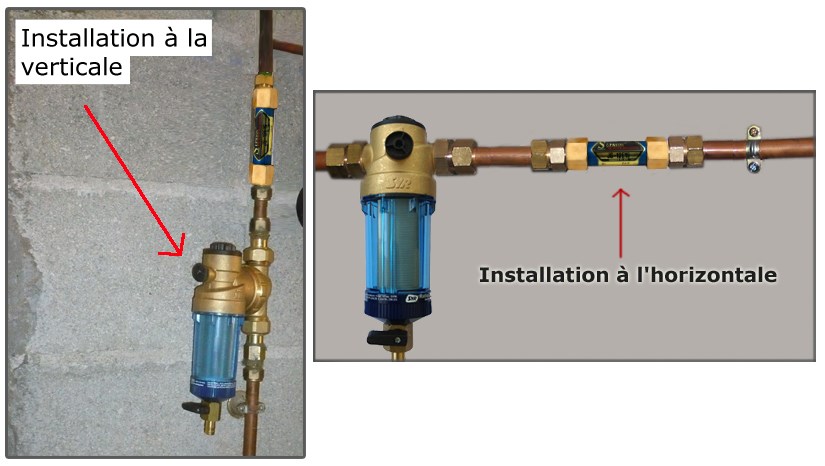 Other recommended filter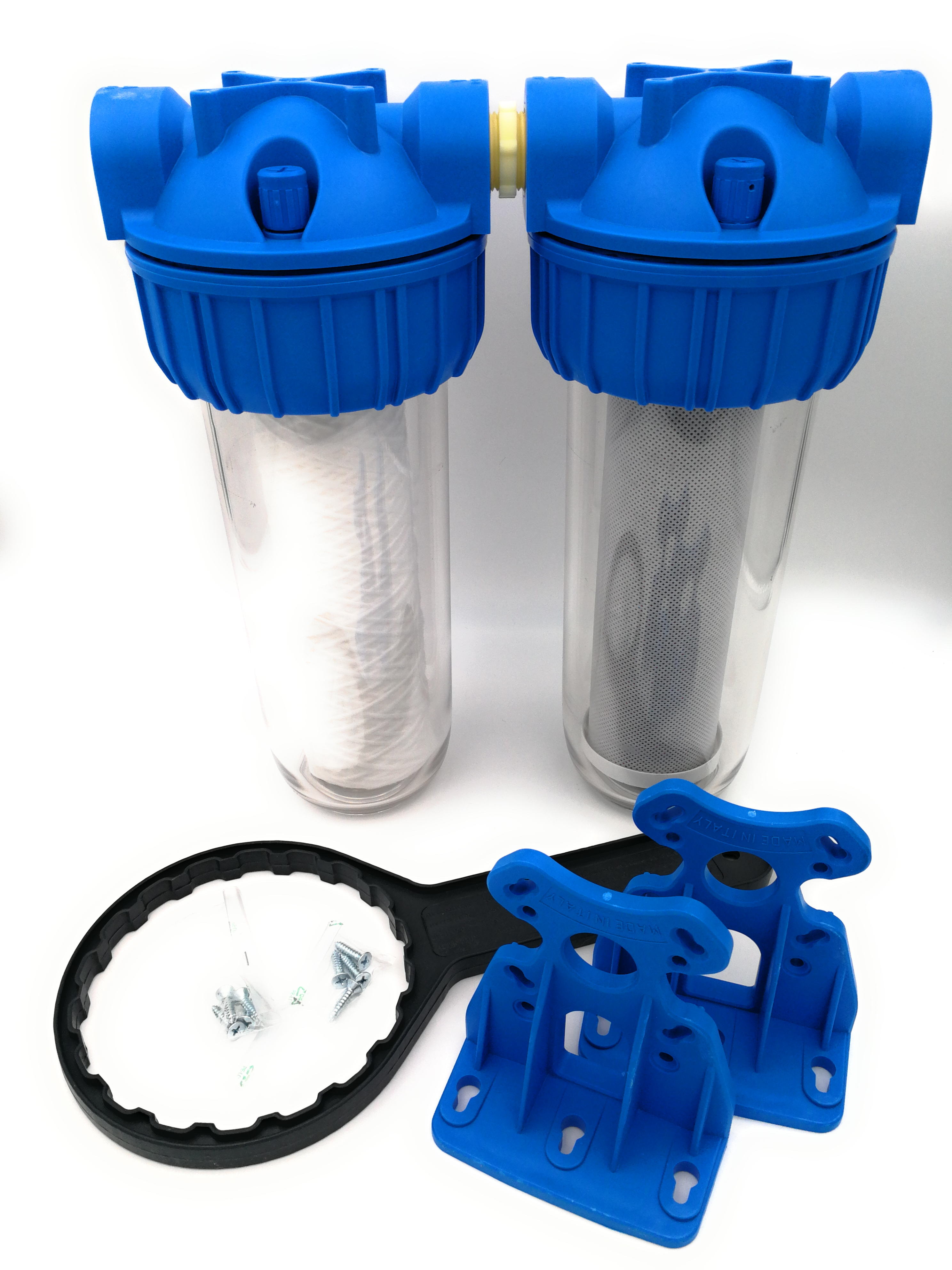 The advantages of the 4 in 1 Purifier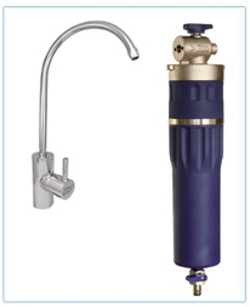 Preserves minerals and trace elements for water balance

Ecological and economical solution (phthalates in bottled water...)

Respects the taste of the water

Removes unpleasant odours

Clarifies water

Sediment, particle and microorganism filter

Impressive autonomy of 7500 Liters, i.e. 375 bottles of 20l

Efficient up to 200 litres per hour

Easily installed under a sink directly at the point of use

Integrated manual backwashing system

activated carbon against pollutants (chlorine, heavy metals, medicines, etc.).

ultrafiltration membrane to block micro-organisms
High Efficiency Purifier Pack - 4 levels of filtration in a single cartridge
4 in 1 Water Purifier - Booster Valve
The Purifier Pack provides you with the following benefits: Quadruple protection in a single cartridge:
Filtration of sediments and dirt particles. Activated carbon against pollutants (chlorine, heavy metals, drugs...).
Ultrafiltration membrane for blocking microorganisms
Removes unpleasant odours
Improves the taste of the water.
Preserves trace elements and water balance
Ecological and economical alternative to bottled water
Space-saving and easy to install
Benefits from a manual backwashing system