Anti-limestone purifying filter pack
Pack with additional 2-way tap
The filter will retain the largest impurities and some pollutants
the anti scale will by its electrostatic process prevent the formation of scale
The 4-stage filter purifier will purify the water available at the sink


ANTI-LIMESTONE PACK PURIFYING FILTER FILTER



This type of filter is also called pre-filter and its role is essential in the efficiency of water treatment. These filters will retain the coarsest residues such as sand, limestone pieces, filings... which circulate in the public water network.
Indeed, after the water has been largely cleaned by the dispenser, it will travel dozens or even hundreds of kilometres before reaching your tap.
The water during its journey will sometimes be contaminated by deposits that have formed in pipes that are sometimes old and also rusty, pierced, cracked..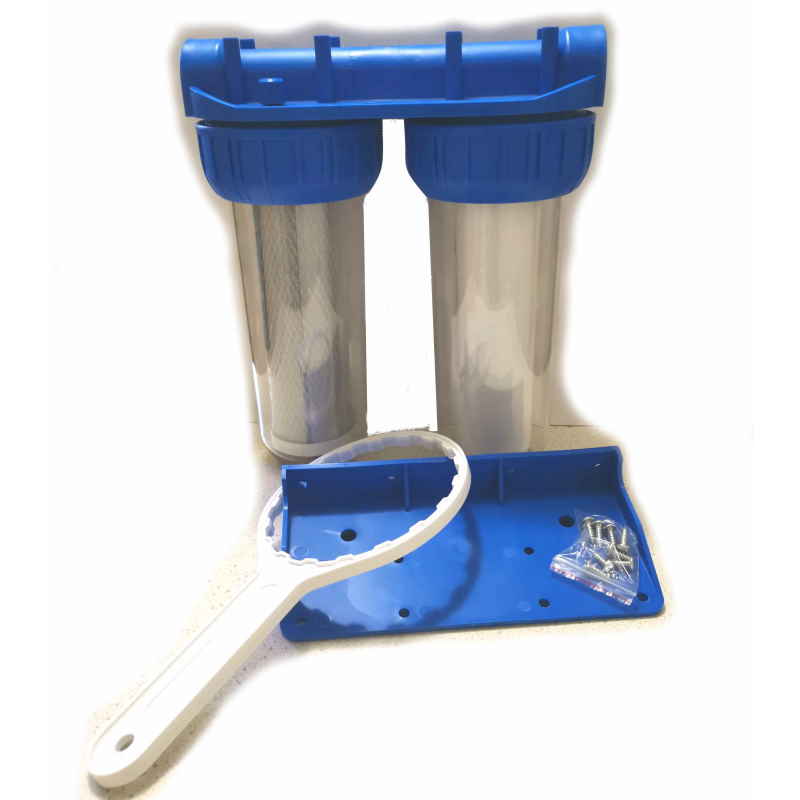 SUPRION A PATENTED ANTI-LIMESTONE SYSTEM

It is a 3 in 1 device, its unique process allows to fight against limescale, it will avoid the formation of limescale, descale the existing one and prevent the corrosion of the water pipes on the installation.
It is compact and easy to install
It does not need salt to operate or other chemicals
It does not consume energy
It does not release polluted water into the environment
There is no electrical connection to be provided
It is effective regardless of water hardness
Effective up to 100°
It is ecological
It will prevent the proliferation of bacteria in the water network, it will also improve skin problems and also increase the life span of your household appliances.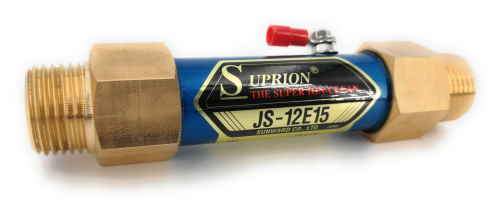 Results validated by a 10-year independent test conducted by the English gas company!



HOW DOES IT WORK?

Limestone is composed of calcium and magnesium, materials that under certain conditions will crystallize into limestone.
By passing through the static electricity amplifier chamber of the Supriona physico-chemical process will be created.
While water is a good solvent, the elements it contains will seem to remain in suspension and their molecular bonds will become neutral. The limestone molecules will transform into soft, non-adherent macromolecules called aragonite.
This active water will act on the scale or limestone layer embedded in the pipes, water heater, washing machine, dishwasher resistance, etc.....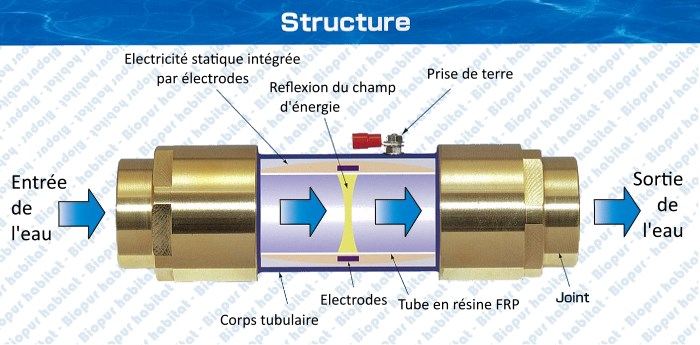 The curative effect is highly effective and fast. It also maintains a protective layer against corrosion and will prevent damage to equipment and pipes


4 IN 1 WATER PURIFIER - MAKE-UP TAP

The Purifier Pack provides you with the following benefits:
Quadruple protection in a single cartridge
Filtration of sediments and the finest particles
Activated carbon against pollutants (chlorine, heavy metals, medicines...)
Ultrafiltration membrane for blocking microorganisms
Removes unpleasant odours
Improves the taste of the water.
Preserves trace elements and water balance
Ecological and economical alternative to bottled water
Space-saving and easy to install
Benefits from a manual backwashing system