Electronic anti-limestone

Before arriving at our taps

The water will make a long journey through our rocks before reaching the groundwater.
It will thus be enriched with many trace elements and mineral salts which will form, among other things, limestone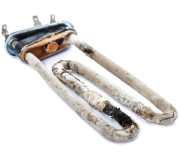 What is limestone made of?

Limestone is a sedimentary rock composed of more than 50% calcium carbonate (CaCO3) and a lower percentage of clay, magnesium.
Le carbonate can give three minerals:
- caCO3 calcite.
- aragonite, which constitutes the concretions, has the same chemical formula as calcite but crystals arranged differently.
- dolomite (CaCo3), which is enriched with magnesium carbonate (MgCO3)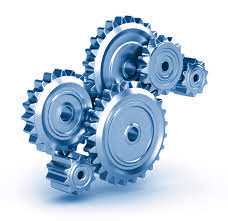 Operation of an electronic anti-limestone device
By applying magnetic and electric fields at variable frequencies to water, the calcium and magnesium minerals present in the water crystallize. Ions (scale) do not have time to settle on the walls of the pipes.
In fact, limestone is mentioned above. Calcium bicarbonate is found in the form of carbonate and calcium ions and there are no longer any limescale deposits.
At the over timeThe scale residue will be removed and all pipes cleaned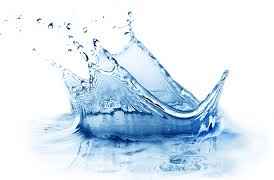 The results of electromagnetic water treatment

What can be achieved in terms of results:
- The skin is softer and the hair more supple.
- Savings and efficiency of detergents and soaps improved
- Ease of maintenance of parts in contact with water
- Less scaling
of electrical resistance - Energy
savings - Increased
longevity of household appliances - Unchanged taste and mineral quality of water


You no longer feel like you haven't rinsed after a shower like with a salt softener.
No special maintenance, unlike softeners which require periodic refills.
Use an efficient and effective electronic anti-limestone system for a renewed well-being, saving time and energy for your family and your home.
1 175,00 €

1 637,09 €

2 In Stock

Softener and filter, the filtration plant!PROTECTION of pipes and household appliances Optimal water quality for drinking GUARANTEES clean water, fewer bacteria, pesticides, heavy metals, aluminum salts ECOLOGICAL no chemical treatment and no salt discharge DETECTION of network leaks PILOTING per tablet and smartphone

This 10 µ KDF® cartridge mainly treats heavy metals (lead, aluminum, chromium and mercury) as well as micropollutants (pesticides, herbicides and dissolved organic matter).

The BIRM® 10 µ filter cartridge filters out excessive levels of iron, manganese, arsenic, chlorine and reduces the amount of nitrates in the water

The UVC lamp neutralizes bacteria, viruses, moulds and yeasts present in the water and prevents the development of legionella in the network. The power of the lamp varies according to the volume and quality of water to be treated, thus avoiding overconsumption of electricity and extending the life of the lamp.

900,00 €

1 045,00 €

3 In Stock

NEW VERSION OF (be careful, some old products are still on sale on the internet) Anti-limestone device developed and manufactured in France R Cube Project. No consumables or maintenance required Treat your entire water system in a preventive and curative way. Designed in an environmentally friendly way Based on an International Patent - innovative...